Date: Saturday Feb 24, 2018, 12:00 am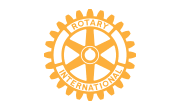 West Footscray Rotary will celebrate their 40th Anniversary on the 24th of February, venue to be advised.
View ...
No upcoming meetings found
While their bodies may not be as buff as they used to be, the commitment is still as strong. While others were complaining about the 43 degree heat, this fine body of men from RC Keilor, Melbourne, Port Melbourne, West Footscray and Wyndham were loading a container for Timor Leste, the first one to be shipped in 2014.
Read more...
Meeting Venue
Medway Golf Club
57 Omar St, Maidstone VIC 3012